The Dental Professionals for You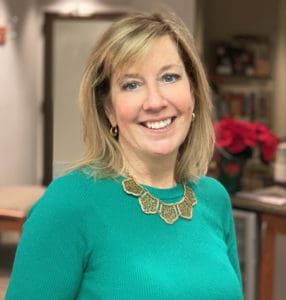 Anne, Administrative Manager
Anne holds a Bachelor's of Science in Sociology and a Minor in Social Work from Radford University. She wears many hats around the office with responsibilities ranging from handling accounting, managing human resources, overseeing operations, answering phones, and (most importantly) helping patients. Anne says her work is rewarding because at the end of her shift she's had the chance to make a real impact in someone's life in a positive, healthy way. She also loves establishing real connections with patients. Anne had been a patient at Hinkle Dentistry for nearly two decades. She really loved the office and the team. When our administrative position became available, she jumped at the opportunity! Anne decided to re-enter the working world after previously retiring. (We're so glad she did.) If she didn't have to work, Anne says she'd probably spend most of her time traveling the world. She enjoys cooking, watching sports, and decorating the office for the holidays — particularly Halloween and Mardi Gras.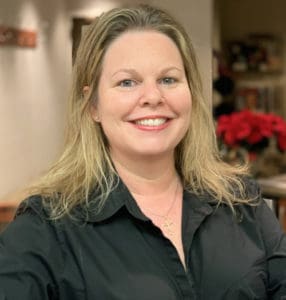 Denise, Dental Hygienist
Denise holds an Associates and Applied Science degree from Kellogg Community College. She earned a Bachelor's in Health Management from Spring Arbor University. For nearly 30 years, Denise has been helping people have healthy smiles. During that time, she's come to meet and develop relationships with so many special people. Denise says it's her patients and coworkers who keep her coming back to the office each day. She truly loves making her patients more systemically healthy. Denise chose a career in dentistry in part because of her own dental issues as a child and teenager. Correcting her issues had a dramatic effect on improving her self-esteem and that led her to a job in the dental health field. When you meet Denise, you'll find that she's funny, a team player, empathetic, and outgoing. She's the director of the Seattle Study Club. When she's not working, Denise enjoys spending time with her husband of nearly two decades and her teenage son. She also likes hiking with her two German Shepherds.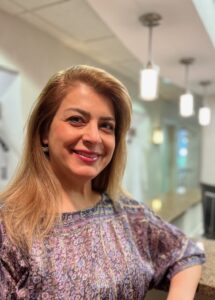 Bita, Dental Hygienist
Bita is our newest Dental Hygienist.  She grew up in Germany and Switzerland and loves the idea of international travel (her bucket list trip is Vietnam!).  She majored in Biology at ODU and George Mason and got her dental hygiene license at Northern Virginia Community College, Annandale.  She has lots of relatives in dentistry that piqued her interest when she was younger and has been in the dental field for over 20 years!   She appreciates the connection we have with our patients and that we go out of our way to deliver a one-of-a-kind experience.    When she's not in the office she loves photography, baking, flower arranging, and painting.  She adores her husband and 10-year old son, and is most happy when she's entertaining her extended family.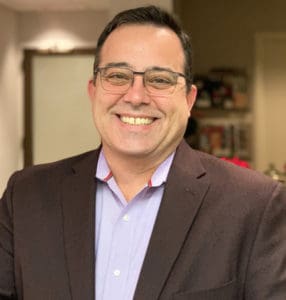 Eric, Patient Coordinator
Eric is a graduate of Bloomsburg University and has been working in the world of dentistry for nearly a decade. When you come to Hinkle Dentistry for your office visit, you might find Eric helping patients schedule their followup appointments, marketing, and maintaining the production schedules. Before making the switch to dental health care, Eric was previously working in retail management. He decided he wanted to do something that made a difference in and impacted people's lives. Eric says working at Hinkle Dentistry is special because he's worked in other offices, but none of them lived their mission statement like ours. He loves that our team believes in what we do and provide care that's on the next level. When he's not busy at the office, Eric is usually golfing, reading, and spending quality time with his friends and family.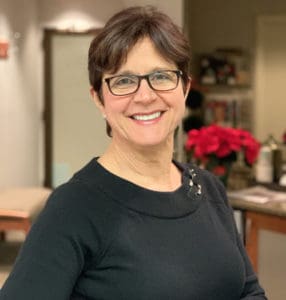 Elissa, Patient Coordinator
Elissa has an Associate of Science in Dental Hygiene from Palm Beach Junior College and a Bachelor of Health Science from the University of Florida.  She has been a part of the Hinkle Dentistry family since 1990, when she joined as a Dental Hygienist. After 28 years of practicing with the Hinkle Team, she has retired from practicing dental hygiene, and has joined the administrative team as a Patient Coordinator. She continues to be kind, compassionate and dedicated to her patients. She makes a priority of really getting to know people on a personal level.  When she's not helping patients at the office, Elissa is probably traveling somewhere interesting with her husband, a retired CIA officer (especially if there is a cruise involved). She's passionate about cooking Greek cuisine and is an avid collector of vintage Hummel figurines.  Elissa has two daughters; one a UVA grad teaching 5th grade in Arlington County, and the other a CNU grad working for Booz Allen & Hamilton as a government contractor and a photographer.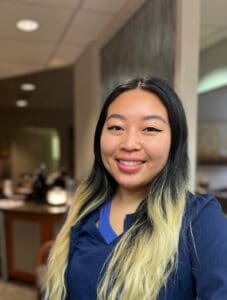 Susan, Dental Assistant
Susan got her degree in Biology at VCU and has been a Dental Assistant since 2019.  She's been with us since October 2022 and when you come to see Dr. Hinkle, it's usually her smiling face that greets you.  Susan loves working directly with her patients, and establishing personal connections.  She says what sets us apart from other practices is that Dr. Hinkle takes the time he needs to provide not only excellent dentistry, but excellent patient care.  When she's not in the office she loves to work out, travel, and dine out with friends. She loves TikTok, her dog, Luna, and bunny, Chai in that order.  She also volunteers at SOME in Washington, DC.